The digital nomad lifestyle isn't new, but many people are giving it a second look post-pandemic. IdeaRocket founder and Creative Director William Gadea lives in Buenos Aires and he's convinced it's one of the best possible places to live and work.
"If you took a measure of quality of life for a city and you divided that by a measure of cost of living, Buenos Aires might just be number one in the world," Gadea said.
Gadea is well-positioned to make this claim. He was born in Peru and has lived in Australia, the Dominican Republic, and the United States. He moved to Buenos Aires in 2019 to expand the employee-owned IdeaRocket business with a Buenos Aires based production team.
The team now includes a mix of Argentines and US-based personnel. Gadea and his wife found the creative scene in Buenos Aires so irresistible that they decided to stay. And they're not the only ones.
"I"m meeting people fairly regularly in Buenos Aires that can work from anywhere they like and they choose to work from here," Gadea said.
The Benefits of Living in Buenos Aires
Ask any digital nomad why they like living in Argentina and they'll wax poetic about the vibrant culture. It's a city full of art, music, and creativity. Architecture buffs can appreciate the beautiful buildings, and animation lovers may not be surprised to learn that Argentina is considered a cradle of animation.
Gadea summarized it this way, "Argentina has always punched above its weight in terms of culture." Buenos Aires, he says, is a prime example of that.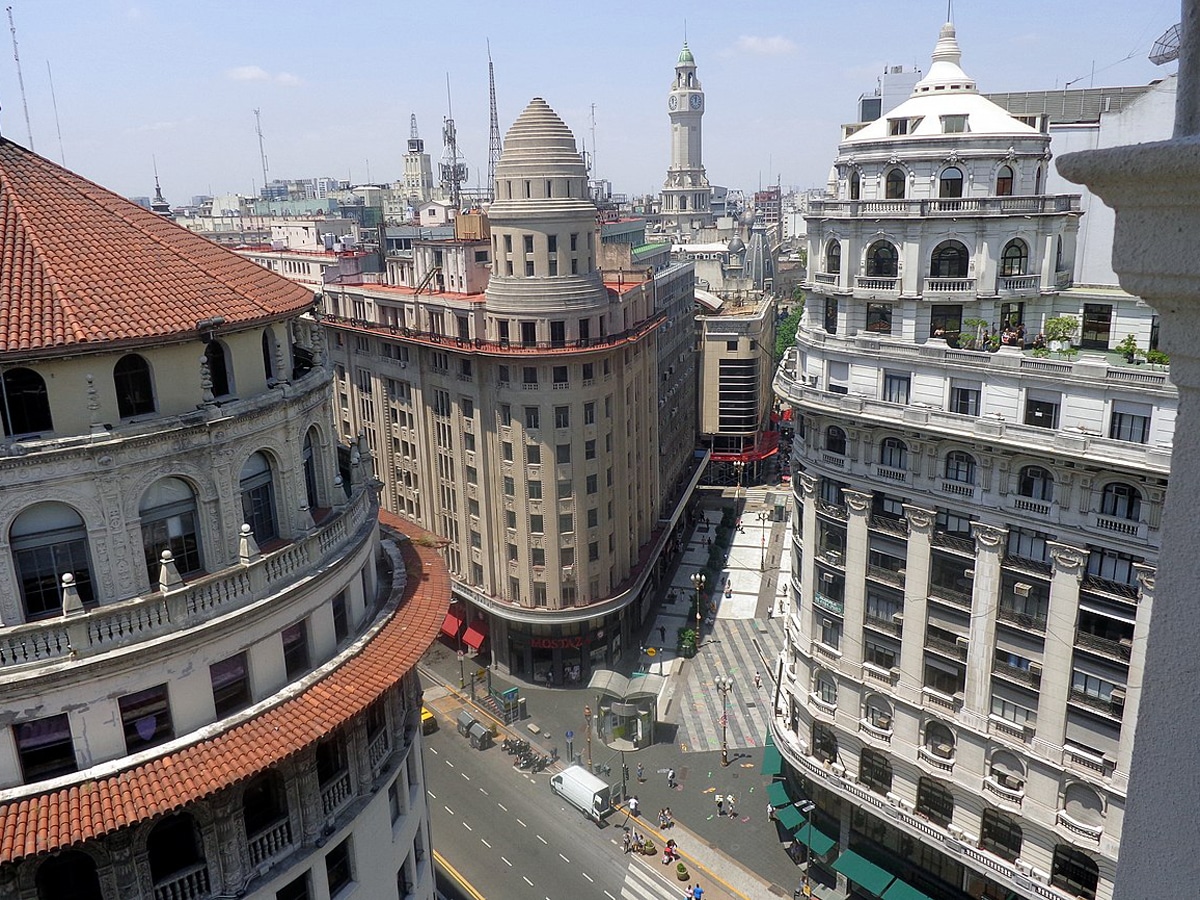 And then there's the cost of living. In Buenos Aires, you can find a three bedroom apartment in the heart of the city for right around $600 USD. A similar apartment in New York City would cost around 10 times as much, assuming you could find one at all.
"As for the people, they are kind, civil, and physically beautiful. Buenos Aires has everything."
No Place is Perfect, Right?
Of course, no country is perfect. Since many digital nomads earn U.S. dollars, they tend to be more isolated from the problem of inflation than most Argentines are.
"Inflation is running around 100%. It's a tragedy," Gadea said. "The biggest denomination of bills is worth roughly US$2.50 and it's a cash economy, so there are occasional suitcase-full-of-cash moments."
If you're worried about the negative impact an influx of digital nomads may have on Buenos Aires, Gadea says he sees no sign of that.
"Some people think: 'Oh, I'm taking advantage of the hard times Argentines are living through!' On the contrary. They need dollars to offset the debt their government has run up. If they didn't have your dollars, their challenge would be just a little bit worse."
The people of Buenos Aires seem to agree with that assessment. At least, they tend to welcome digital nomads with open arms.
"The people are more open and receptive of foreigners than they are in Mexico City, say. And they are very kind and thoughtful."
Argentina's Digital Nomad Visa
To encourage more people to live and work in Argentina, the Argentinian government has introduced a digital nomad visa. This visa is good for 180 days and can be renewed for another 180, allowing you to stay in Argentina for up to a year at a time.
Argentina offers a Digital Nomad Visa to allow people to live in Argentina and work for companies outside the country. If you are eligible to enter Argentina as a tourist without a visa, you may also be eligible for the longer-term digital nomad visa. Citizens of the U.S., E.U., Canada, Australia, and New Zealand are all eligible for a 90-day tourist free visit or a Digital Nomad Visa.
Gadea and his wife originally planned to stay in Argentina for just a short time, but they fell in love with the city and the culture. " I loved living in Latin America again, having been born in Peru. And my wife is a jazz singer and discovered a really thriving jazz scene here, offering her many more opportunities than she could find in New York. So we decided to stay."
Although the family still owns a home in the United States, they spend the majority of their time in Buenos Aires.
Gadea said, "If you have the option to work remotely and live anywhere, why wouldn't you live here?"