Animated GIFs are absolutely everywhere. And there's a good reason for that. They increase engagement on Twitter, supercharge email newsletters, and enrich blog posts. Plus, they're fun to drop in a customer service chat or text conversation. 
Professional video creators often use Photoshop to make their GIFs, because it gives them the greatest control over the end result. Of course, not everyone has photoshop or is willing to learn the intricacies of the software. Fortunately, casual users and semi-pros can get pretty good results from online GIF creation tools. All you need is a video clip and an internet connection.
We've compiled a few of our favorite animated GIF making sites to help you make good quality GIFs for free, no Photoshop experience required.
Wait, What Are Animated GIFs?
You've probably seen GIFs floating around the internet. Maybe you've even heard about the great GIF pronunciation debate. But what exactly is a GIF?
GIF is an acronym that stands for Graphic Interchange Format. This looping file format cycles through a series of images (or frames) to create a short animation. Originally developed in the late 80s, it uses a nerdy lossless compression technique to generate animations that won't crash your server with massive file sizes. 
Remember that flashing, blinking garbage that cluttered pretty much every website in the early 90s? Yeah. Those were the first generation of GIFs. 
Luckily, GIFs have evolved over the years. Nowadays you can make seamlessly looping GIFs, and all manner of crazy mashed up GIF images. You can even add dynamic elements to an otherwise still image to create cinemagraphs like the one below.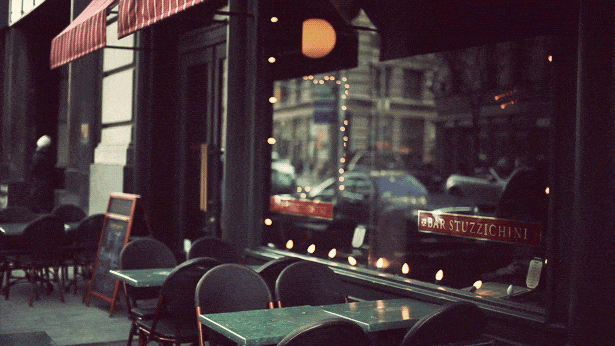 Keep in mind that a GIF isn't a video. Even the highest quality GIFs can't achieve the same richness as a video. For example, GIFs can only include a finite number of colors, so your creation tool will make choices about which colors to drop. Yet in the right place and time, GIFs can be a powerful tool in your marketing tool belt.
Free GIF Making Tools
You can make your own GIFs from any video. Online GIF creation software makes it easy. We've compiled a list of some of our favorite free GIF makers. Try them and decide which one you like best. 
Giphy: The Best Animated GIF Maker
Giphy is one of the easiest ways to make a GIF. You can either upload your video or copy and paste a URL. Plus, their site features thousands of keyword searchable GIFs if you want to repurpose someone else's. Just remember to credit the creator.
To make a GIF on Giphy you can either drag and drop to upload your own video clip, or copy a URL. In either case, you'll get a preview window where you can select the start point and duration of your GIF. It can't be longer than 15 seconds. 
Watch the animated preview to get the transition just right. You can also add text and tag your GIF to make it easier for other users to find. Then share via social media or download it for your own use. 
Giphy allows several different download formats and sizes, so you won't kill your page load times with a few well placed GIFs.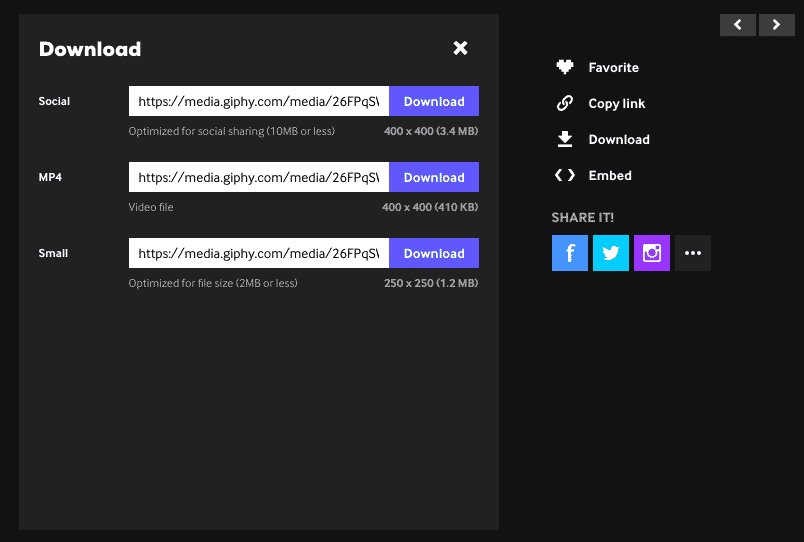 The one small glitch with Giphy is their Vimeo compatibility. Although the upload page says you can paste Vimeo URLs to upload a video, most of the time you'll get an error message. 
Gifs.com: Most Customizable 
Gifs.com is a freemium tool. Choose the free version and you'll get a GIF with a watermark like the examples below. Premium and enterprise options give you higher quality media and freedom from watermarks. Plus, you'll get the full range of customization options. 
We used the color customization option to give a new, fresh look to an older clip. You can see the results below.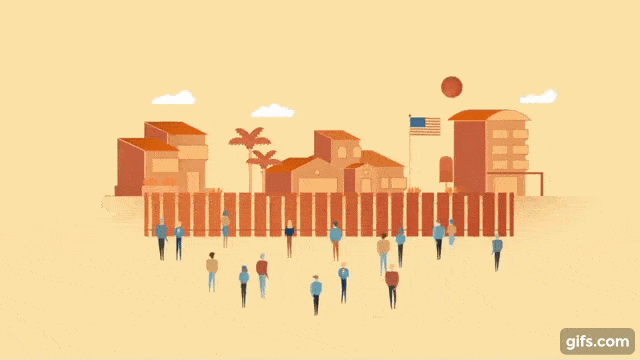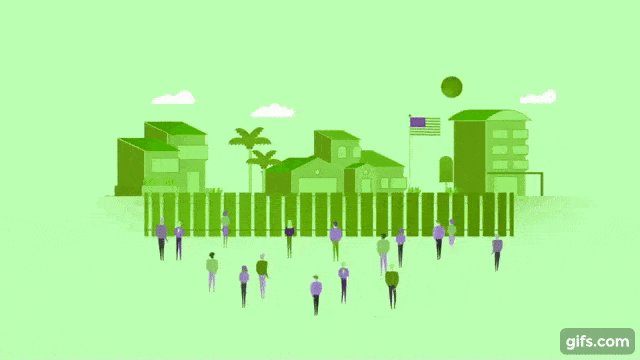 Even the free version has tons of customization tools. You can crop, resize, adjust colors and even add blur effects with a simple interface. Choose from a range of stickers or upload your own images to add additional flair. 
Start by uploading your video or copying a YouTube link. Pick your start and end times, then make your customizations. When you're done click the "create Gif" button. Add a title and some tags. Finally, download and share your GIF. 
Makagif: Best for Premium Animated GIFs
Makagif functions almost identically to Giphy. You can upload your own videos or create GIFs with a YouTube link. Select your start time, length, and speed. You're limited to 10 seconds, but that should be enough for most casual users. Next give your GIF a name. You won't be able to finish the process until you select a category. Adding tags can help other users find your GIF. 
The free account adds a branded watermark at the bottom of your GIF, which you probably won't want if you're using your GIF to promote your own brand. Here's an example of the free GIFs you can create. You'll notice they're pretty small (320 px). At that size, the watermark is much more noticeable.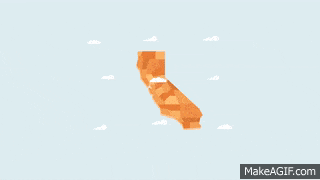 If you spring for the premium service you get a few extra features. For $11.95 per month you can make higher resolution GIFs with twice the frame rate (8fps vs. 4fps) and you can adjust the max pixel ratio from 320px (small) to 1280px (full screen). 
While the premium grade GIFs are smooth and more visually appealing than most free GIF makers, the price tag is a little steep. Only subscribe if you're making GIFs everyday.
GIFCreator: Make Animated GIFs from Images
While not the sleekest online GIF maker, GIFCreator is the only one that allows you to create GIFs from multiple image uploads. That means you can transform time lapses, burst photos, and sequential images into looping GIFS.
Start by uploading your images. Then select the canvas size, animation speed, and number of times you want the images to loop. You can even add music from a YouTube link. 
You can adjust the GIF size and time delay between each frame, for more granular control. Also, it's one of the few online GIF tools that lets you create a GIF absolutely free without adding a tacky watermark to your final product. It's the perfect solution if you have a lot of photos or individual frames and want an interesting new way to showcase them.
Making Animated GIFs: Best Practices
1. Fix your formatting
People like GIFs because they add a pop of motion and color without slowing down load times. Getting the format right is vital. Here are the technical specifications you should be aiming for:
Resolution, high definition

File size, below 1MB

Dimensions, 450px wide

Frame rate, around 24
If that all sounds like gobbledygook, don't worry. Most GIF makers have automatic settings that keep file sizes small. Or you can adjust the custom settings for more control. 
2. Keep GIFs as short as possible
GIFs can technically be any length, but they work best when they're just a few seconds long. Remember that the person watching your GIF will likely watch several cycles. So aim for 2-4 seconds. Longer GIFS take up more storage space and load time. 
3. Smooth the rough edges
Choose a section of the video that flows from the end back to the beginning without a noticeable jump. It helps if your lightning is consistent throughout the video, which is one reason why animated videos make great GIFs. The goal is to create so-called seamless GIFs that look like they go on forever. Like this one by Slothilda.
Video Marketing and Animated GIFs
Millions of people watch and share GIFs everyday on social media and sites like Tumblr and Reddit. In fact, a well made GIF is often the launching pad for viral memes and successful marketing campaigns. GIFs liven up your Twitter feed and create unique opportunities for brand building. 
Brands in practically every industry have embraced the power of animation with their own GIFs. Thanks to online GIF making tools, it's never been easier to make your own GIF. Get out there and get your GIF on.
But first, reach out to the video experts at IdeaRocket to create the source video for your GIF.
Illustration by Philip Oroni via Unsplash.