LinkedIn video marketing can be a powerful tool of B2B sales and marketing teams. The audience is mostly professionals and business people. With three new LinkedIn profiles created every second, it's hard to find a platform with more potential to reach B2B buyers.
Over the past few years, LinkedIn has made it easier for B2B marketers to create video content and post it on the platform. From LinkedIn live video to expanded ad options, here's how you can make the most of LinkedIn video.
Best Types Of LinkedIn Videos
Like any other social platform, LinkedIn offers multiple ways to share videos with your audience. Each of these may reach a slightly different audience so use your marketing goals to decide which one is right for your brand.
In-Stream Videos on LinkedIn
Best for follower engagement
These are videos posted directly to your LinkedIn business page or the personal LinkedIn pages of your employees. In many cases, posts on personal pages get more engagement than those shared directly to a business page. Create explainer videos or company culture videos that members of your team can share.
If you've never posted videos to LinkedIn before, don't worry. We walk you through how to post on LinkedIn below.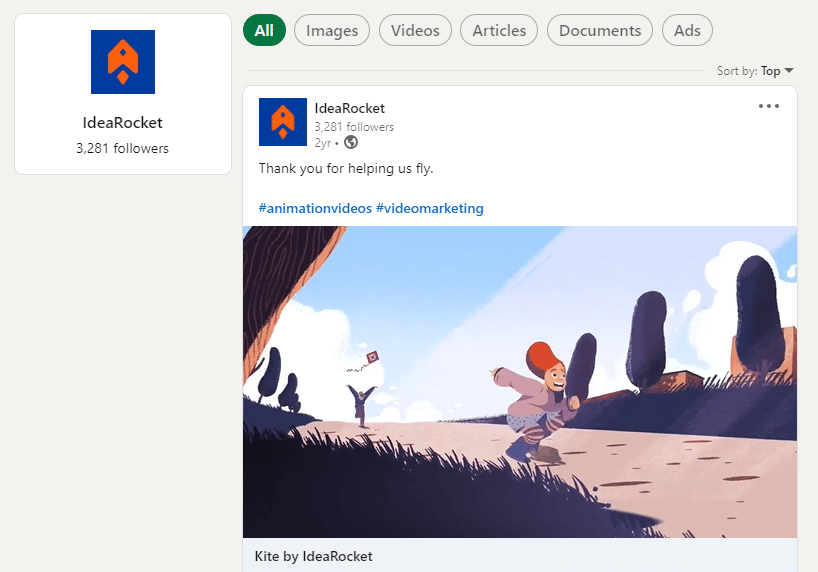 2 Types of LinkedIn Video Ads
Best for brand awareness and conversions
Promote your product or service using LinkedIn ads. There are two types of LinkedIn Video Ads: sponsored content and Direct sponsored content.
Sponsored Content video ads use a social media video you've already posted to your LinkedIn page and display it in the LinkedIn Feed.
Direct Sponsored Content lets you create an ad without publishing the video to your feed first.
You can add lead generation forms to either type of video ad and both come with in-depth analytics.
LinkedIn Live Video
Best for digital events
Live video is a little more complicated on LinkedIn. Unlike other social media platforms, LinkedIn doesn't have built in tools to help you go live. You'll need to either go through one of their LinkedIn Live certified partners or use a real-time messaging protocol (RTMP) tool. Either option may create a barrier for people who aren't already streaming pros.
Jumping through these hurdles may be worth it if you plan to run an event or webinar live on LinkedIn. Just make sure that you have the right technical support in place.
Tips For Creating LinkedIn Video
Whether you're creating ad content or in-stream videos, there are a few factors you should keep in mind for the best results.

Keep Videos Short. LinkedIn allows videos from 3 seconds to 15 minutes. Stay focused so you can aim for the lower end of this video length spectrum.

Create for Your Audience. Remember that LinkedIn is primarily a B2B audience. Create content that helps solve business challenges.

Hook Viewers Quickly. You may be talking to business people but don't forget that this is still a social media platform. If you don't capture attention quickly, they'll move on to something else.

Upload directly to LinkedIn. You can share video links on LinkedIn, but you'll see more engagement if you host it on the platform. So use the video post feature rather than just sharing a link from an external video hosting platform.

Include a CTA. Tell viewers exactly what you want them to do next with a call to action. You might even include a lead gen form to maximize conversions.

Add Captions. People tend to watch online videos with the sound off, especially if they're on a mobile device. Add captions so your audience won't miss your message.
Pro Tip: If you don't upload your own SRT file — a document type that attaches captions to video — LinkedIn can create captions automatically. You'll get just one chance to review automatic captions for accuracy. But uploading your own SRT is the power move.
LinkedIn Ad Specs for Video Ads
The right video ad specs will make sure your content looks great on LinkedIn. Follow the latest LinkedIn ad spec guidelines for every video you upload:
Layout: vertical, landscape, or square
File size: 75 KB – 200 MB
File format: MP4
Frame rate: 30 FPS (frames per second)
Aspect ratios: 4:5, 9:16, 16:9, or 1:1
Audio format: AAC or MPEG4
Audio size: Less than 64KHz
How To Create LinkedIn Video Ads
LinkedIn videos can be uploaded to both personal and company pages straight on your News Feed. Video ad campaigns can also be created through the LinkedIn Campaign Manager. For this walkthrough, let's focus on Company Pages:
Sponsored Content Video Ads: How to Post on LinkedIn
Sponsored content video ads are made from videos you've already posted to LinkedIn. That means the first step to creating these ads is to post your video to your timeline. Here's how to do it:

Visit your company page in admin mode
Click on the video icon below the "start a post" box
Upload your video
Add a title and thumbnail
Click "done"

After your video posts you can choose to "boost" the post using the button that appears to the top right of the video. If you'd rather use the campaign manager to create an ad, you can use the process below to start creating your ad, then click "browse existing content" to select your video.
Direct Sponsored Content: Video Ads In Campaign Manager
You can also create direct sponsored video ad campaigns using the Campaign Manager tool. If you've never done a LinkedIn ad before, you might have to set up Campaign Manager. After you're all set up, follow these steps to make your first ad.
Select the account and campaign group.
Click "create" and then "campaign." Once your campaign populates, click "next."
Select your objective. LinkedIn offers half a dozen objectives to chose from.
Set your target audience.
Choose "video ad" as your ad format.
If you want to opt out of LinkedIn Audience Network you can do that by un-clicking the checkbox. LinkedIn Audience Network places ads on 3rd party publishers.
Set your budget and schedule. You can choose to set daily, lifetime or both.
Choose your bidding strategy. Maximum delivery will spend your full budget. Cost cap will allow you to limit the cost per result, so you can control cost per conversion. Only choose manual bidding if you're an ad pro.
Track how your audience is responding by setting up tracking in the conversion tracking section.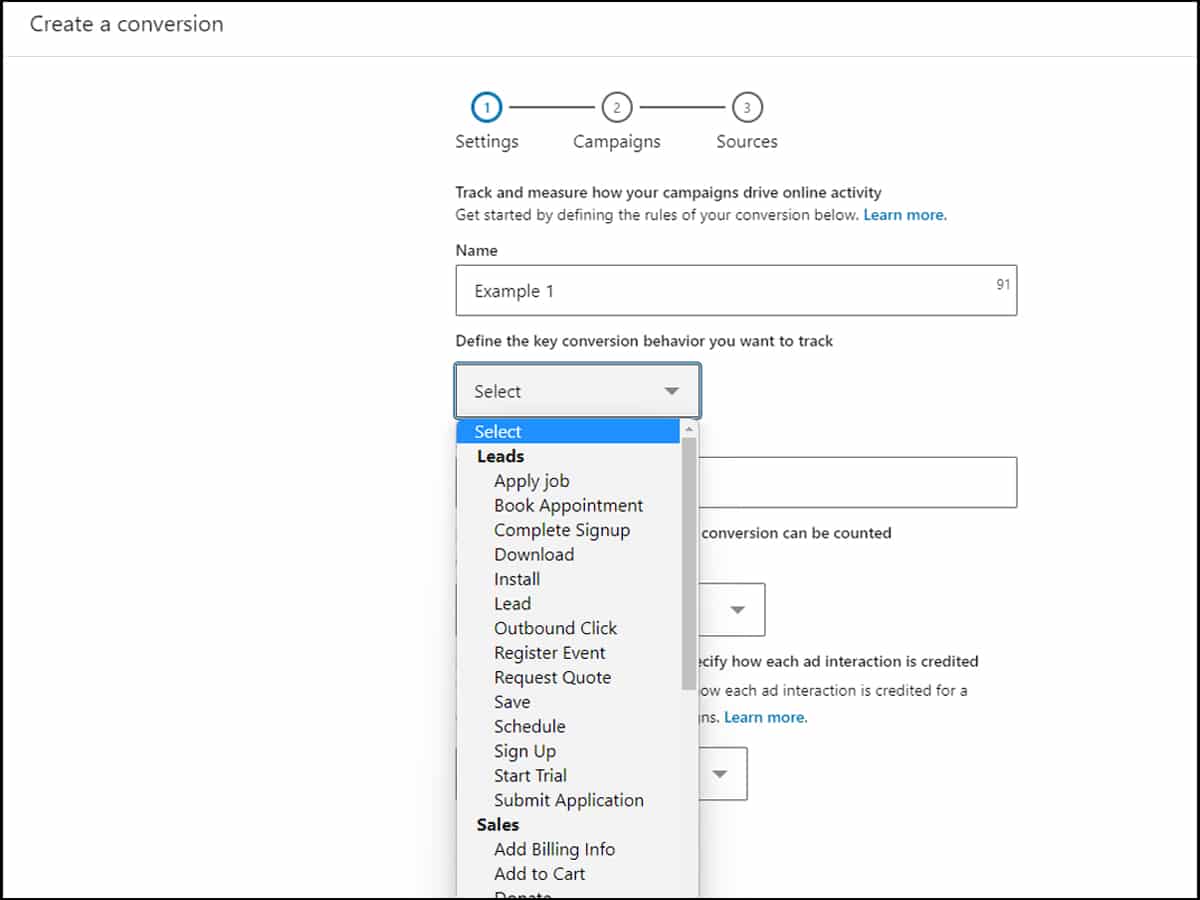 Double-check your settings. You won't be able to edit them after you save. If everything looks good, click "next."
Click "create ad" to upload your video. From here you'll be able to include a video name, introductory text, headline, and destination URL.
Don't forget to select a call-to-action before you click "save ad."
You'll have one more chance to review before you click "Launch Campaign."

Before your ad goes live, it will be reviewed by LinkedIn. Once it is approved, your campaign will launch and users will start seeing your ad.
Track Ad Results for B2B Marketing
Campaign manager offers a range of tools so you can track video marketing metrics for your LinkedIn Ads. Once you get comfortable with Campaign Manager, you might try A/B testing or creating content customized to different audiences. 
Whether you're creating video ads or just posting to your business page, LinkedIn is an ideal place to reach B2B customers. You can share explainer videos, testimonials, case studies, or animated content. Try it for yourself.
Did you know IdeaRocket is on LinkedIn too? Follow us for more video marketing tips and video content.