A well-designed trade show video brings people to your booth and keeps them engaged. It adds some variety to presentations and panels. It can even help you follow up after the show. At every step, you can use these trade show best practices to get the best results from your trade show video.
Pre-Trade Show Marketing
Sending an email with an intro video can be a great way to engage attendees before they hit the trade show floor. Use video to tell people you're attending and where to find your booth, or use video in an email to help you book meetings. If your company is hosting a panel, talk, or special event, you can share a preview video. Think of it like a movie trailer that gives viewers a glimpse of what to expect from the main event. Of course, don't forget to include the essential details like the time and place of the presentation. If you plan to offer a virtual version of your presentation, mention where and how they can access it.
You don't have to limit yourself to email. Drum up excitement by posting your promo video on your website or social media. Strategically tailor your message to trade show attendees and related audiences.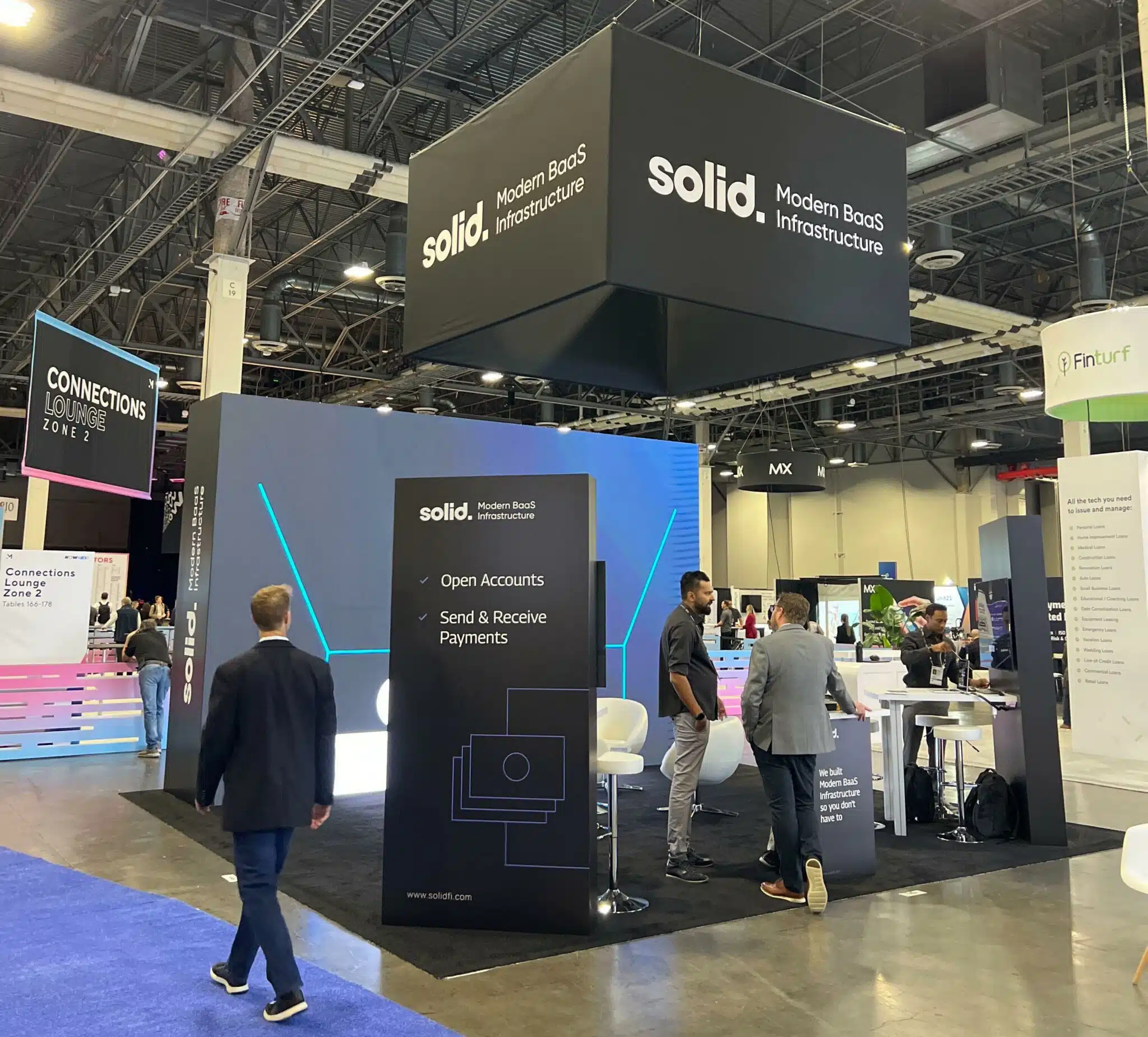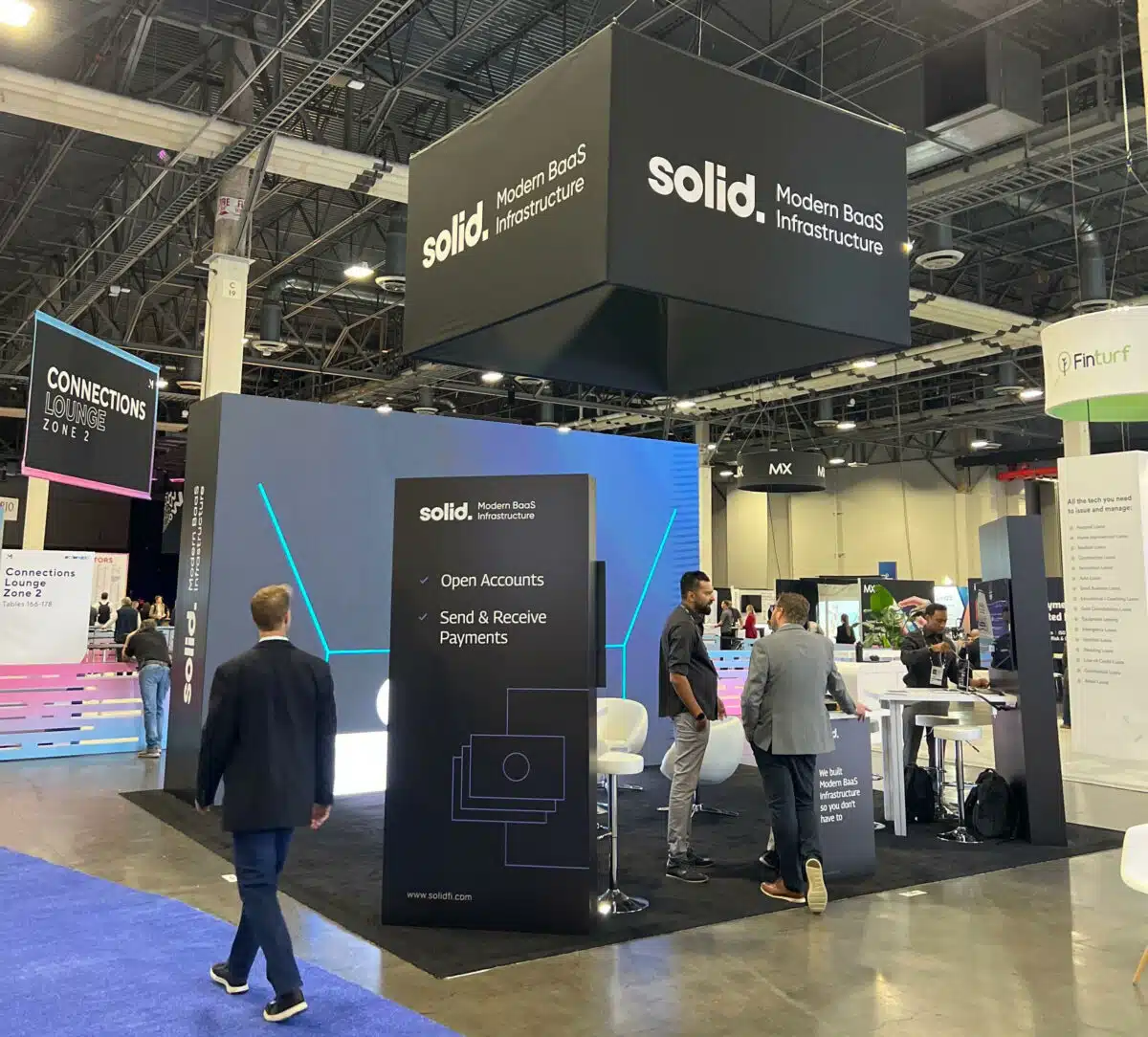 Trade Show Video On The Main Stage
If you're gearing up to address a crowd, video can be your best sidekick. Use it to drive the narrative and break up a long talk with compelling imagery.
Apple is known for its dramatic and well-timed product releases. Steve Jobs started the tradition with his famous iPhone release speech in 2007. Since then, Apple has used video to introduce their demos in a spectacular fashion. Check out one of our favorites – when CEO Tim Cook first introduced the Apple Watch in 2014:
Check with the venue to see if they plan to record or stream your talk. If they're recording, ask about how you can get a high-quality copy. Send an email post to social with a link to the presentation as soon as you have it ready.
Trade Show Exhibiting with Video
On an exhibition floor, you need to catch the attention of attendees quickly. They have dozens of other trade show booths to explore. Encourage them to visit your booth with an engaging video.
Adding a large video screen can attract eyes to your message and convince people to stop at your booth. With a quick, visual introduction, you can share your message even if you can't talk to every attendee face-to-face.
Think about whether the screen will be accessible to viewers walking by. In general, elevated screens are going to be easier to see than one that sits on a tabletop. The video below filled a whole wall on the exhibition floor.
You might also consider adding QR codes to your signage or handouts. That way, people can simply scan a code to watch your video on their smartphone. Specially printed business cards with QR let people access and watch your trade show video content after the event.
Obey the Five Second Rule
You have about five seconds to capture a trade show prospect's attention. That's how long it takes for someone to stroll past your booth, turn their head, and assess the value of stopping. This is roughly the same length as the un-skippable part of a YouTube pre-roll ad. Just like on YouTube, you must be interesting immediately.
The catch is that you can't rely on music and voiceover to convey your message. Trade show floors are often noisy. Rely instead on eye-catching visuals, a branded color scheme, and readable text to convey one, clear message.
Make sure your trade show explainer video clearly conveys what you do, and how your product can solve your potential customer's needs. Put your product or service at center stage and show off the benefits.
Captivate With Video Captions
Did we mention that trade show floors are loud? The music or voiceover that could add momentum to your main stage video may end up meaningless here. It could also become a real turnoff (and give your sales reps a headache) when the video loops for hours.
Captions to the rescue. Adding captions to your trade show video allows you to inform, educate, and engage, without all the noise. Think about how you can use text and visuals to tell your story.
Rubbermaid did a great job with this quick demo video, which explains their product offering without saying a word.
If you choose to use text in your video, make sure you select a heavy (or bold) font weight. That makes your text easier to read at a distance. Pick a clear, readable typeface that attendees can understand at a glance.
If you do decide to add music, pay attention to the mood you're setting. Music licensing sites will let you browse for music by mood keywords like upbeat, confident, and so on. But remember, that your soundtrack is only there to support the most important part of your video—the visuals.
Using Your Trade Show Video After the Event
When the trade show is over, follow up with a video recap of the event. It might include clips from the showroom floor, a copy of your booth video, or other footage captured during the event. If you hosted a talk or exhibition, share that as well. Of course, be sure to invite people to contact you to start or continue conversations from the event.
You can share the video by email, in a blog, or on social media. Also, just because you've created a video for a trade show doesn't mean you can't use it in other places. Repurposing content can help your team maximize the potential of your explainer video.
Trade Show Best Practices Summarized
Trade show videos can generate excitement, educate prospects, and help you stand out from the crowd. Videos short and use visuals or on-screen text to tell your story. You have five seconds to capture someone's attention in a noisy, distracting space.
Your trade show video strategy should encompass the entire journey—from pre-show excitement to post-show recap. And don't forget to reach out to people who are attending virtually.