To succeed with video advertising, you need to be where the audience is. These days, video audiences are turning to over-the-top video for many of their entertainment needs. Brands that understand OTT video ads are benefiting from their targeting and reach. Here's everything you need to know about this growing segment of the video market.
Why Brands Should Experiment with OTT Ads
OTT stands for over-the-top — video that's delivered over the internet without a cable subscription. Basically, OTT platforms are streaming content services that users can access on desktop, mobile devices, and gaming consoles. Some customers use a smart TV or connected TV (CTV). Others may use a streaming device like an Amazon Fire Stick or Roku streaming player.
Examples of OTT platforms include:
Netflix
Amazon Prime Video
Hulu
Max (formerly HBO Max)
Disney+
Apple TV
Paramount+
Peacock
ESPN+
A quick scan of this list reveals why OTT advertising should be a part of your marketing strategy. Your audience almost certainly subscribes to at least one of these platforms. In 2020, a study found that 78% of households have a subscription to Netflix, Prime Video, or Hulu. That number is expected to grow over the next five years.
In short, OTT ads can be a cost-effective way to reach a wide audience. It reaches viewers across devices and platforms. Many viewers watch with a second screen in hand, usually a smartphone or tablet. That means they can quickly look up more information about your product or service while your ad is running.
Is YouTube OTT? Technically it meets the criteria, but this popular video hosting platform is a category all its own. We've written plenty on YouTube ads in the past. For now, let's focus on these other OTT solutions companies.
Top OTT Platforms Explained
The top OTT platforms by viewer count are Netflix, Amazon Prime, Hulu. Each of these OTT programming providers has unique value and challenges that marketers should think about.
Netflix's Ad-Supported Tier
Netflix has more than 250 million subscribers, but not all of those get ads. The platform only launched an ad-supported streaming tier in November of 2022. By May, the viewer count was up to 5 million global monthly active users. That's just a tiny fraction of their full subscriber base, but the audience is growing.
Amazon Prime Video With Ads?
Amazon prime offers subscription-based video on demand to anyone with a Prime membership. Technically, you can't run ads on Amazon Prime Video yet. However, certain videos on Prime come with a "free with ads" disclaimer. These are from Freevee (formerly IMDb TV) but play in the Prime Video app.
The opportunity to run ads directly on Prime Video may be coming. In June 2023, the Wall Street Journal reported that Amazon was in talks to launch an ad-supported tier. Whether this will happen and what it will look like have yet to be determined.
Hulu Advertising
Although Hulu does offer an ad-free option, it has long been the OTT platform of choice for advertisers. The platform has more than 99.7 million viewers and that number has grown year over year. Some of these viewers have the Hulu Live TV bundle which streams broadcast channels in real time. Viewers may get commercials from broadcast channels or OTT ads depending on what they are watching.
Hulu is now majority owned by Disney, so viewers can also get Disney+ and ESPN+ subscriptions bundled. Disney+ introduced their ad-supported plan at the end of 2022.
How to Place OTT Video Ads
There are several ways to place ads on OTT platforms. Which one is right for you depends on the platform, your level of comfort with the process, and your ad budget. The three ways to place OTT video ads are: direct placement, programmatic advertising, ad networks.
Self-Service Direct Placement
Some platforms allow direct ad placement through their advertising team or self-service platform. For example, Hulu Ad manager is a self-serve platform that lets you schedule, target and measure performance of Hulu ads. You can start advertising for as little as $500. Disney and Hulu share the same ad manager, so you can use it to place ads on both services.
Media Buying Agencies
Other platforms don't allow self-service placement. That is the case with Netflix currently. In that case, you will need to work with a media buying agency partner. These marketing agencies can place ads for you and have deep expertise with the platform.
OTT ad placements can be a part of your programmatic advertising strategy. If you're already working with an ad partner to place ads on social or search, ask about OTT placement.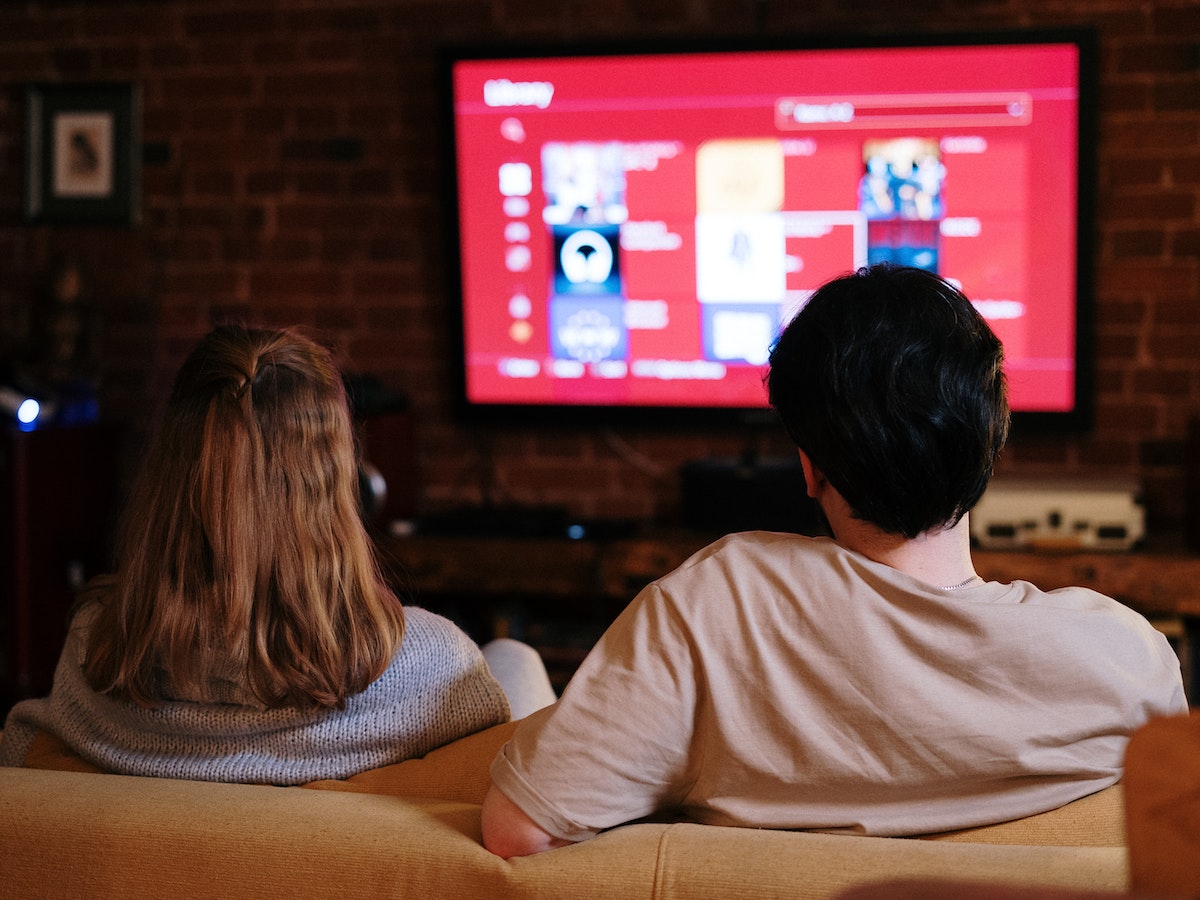 Audience Targeting for OTT Video Ads
Targeting is one of the major benefits of OTT advertising as compared to traditional television. OTT platforms often have more direct data on audience demographics and can use other digital signals to better understand audiences. So targeting where, when and how you advertise can make a big difference.
3 Steps for Targeting OTT Ads
1.Identify Your Audience
Start by defining your target audience. Ideally, you did this before you made your video. If not, now is the time to get clear on who exactly you're trying to reach. Consider age, gender, location, income level, interests, and causes related to your ideal viewer.
2.Pick Your Platform
Use OTT data on demographics, viewer engagement and preferences to find the right platform for your message. Everything you know about your audience comes into play here. Don't forget to consider your budget as well since OTT advertising costs vary across platforms.
3.Monitor and Optimize
Once your ad is running, monitor your results and make adjustments to optimize your ad. Self-service platforms should report results in the dashboard. If you're working with a media buying agency, ask them for details on how your ad campaign performed.
Let's take a closer look at OTT ad measurement and analytics.
OTT Ad Measurement and Analytics
When it comes to measurement and analytics, advertising on OTT is a lot like any other video ad. You want to track metrics against ad spend to measure return on investment. Fortunately, most OTT services have robust metrics tracking because content is delivered digitally.
Common digital ad metrics like playthrough, watch time and completion rate aren't useful for OTT ads. Most OTT platforms don't allow users to skip ads, playthrough is always 100%. Remember, we're not counting YouTube as an OTT platform.
Click-through can be useful in some cases, but it's not a comprehensive metric. Many people watch OTT media on connected TVs that don't allow for clickable ads.
Ad Impressions is a more useful metric for OTT. This is the number of times your ad was served to viewers. But ad impressions only mean someone saw your ad, it doesn't measure their response. For that we need attribution tracking.
Attribution tracking is a way to tell where your leads come from and whether OTT ads are contributing to buyer behavior. If you're working with an ad agency, they may be able to track data for a user across multiple devices. This can reveal if someone watched your OTT ad and then visited your website on another device, for example.
How to Take Advantage of the Second Screen
You can use the fact that many people watch TV while playing on phones or tablets to monitor ad effectiveness. Give people a reason to take action when they see your ad.
You can encourage ad viewers to:
Scan an on-screen QR code
Visit a special page on your website
Enter a code to get a discount
Use unique versions of the Calls-To-Action for each OTT ad. This will help you see if and how audiences respond to your ad.
The right video makes all the difference when you're using ads to convert audiences. The video experts at IdeaRocket can help you plan and craft an OTT ad for your audience. Contact us today to get started and ask about our ad placement services too.