It's not often that you get to help update an icon, but that's the opportunity Indiana 811 offered when they asked IdeaRocket to make their new brand awareness video. The icon in question was their mascot, Holey Moley. This beloved cartoon mole has been reminding people to call before they dig for more than four decades. Now Indiana 811 wanted an updated feel and a new commercial jingle for their animated mascot.
IdeaRocket turned to composer, conductor, and arranger Michael Mancini to create a song that would stick in your mind. Inspired by rock and roll pioneer Chuck Berry, they crafted lyrics and a cool new persona for Holey Moley. The result is an animated commercial unlike any Holey Moley has starred in before. Here's how it all came together.
Digging Up a Winning Idea
Every state in the United States has an 811 Center. Members of the public can call this FCC designated number to get their underground lines located before they dig. Failure to make that call isn't just illegal, it's also dangerous.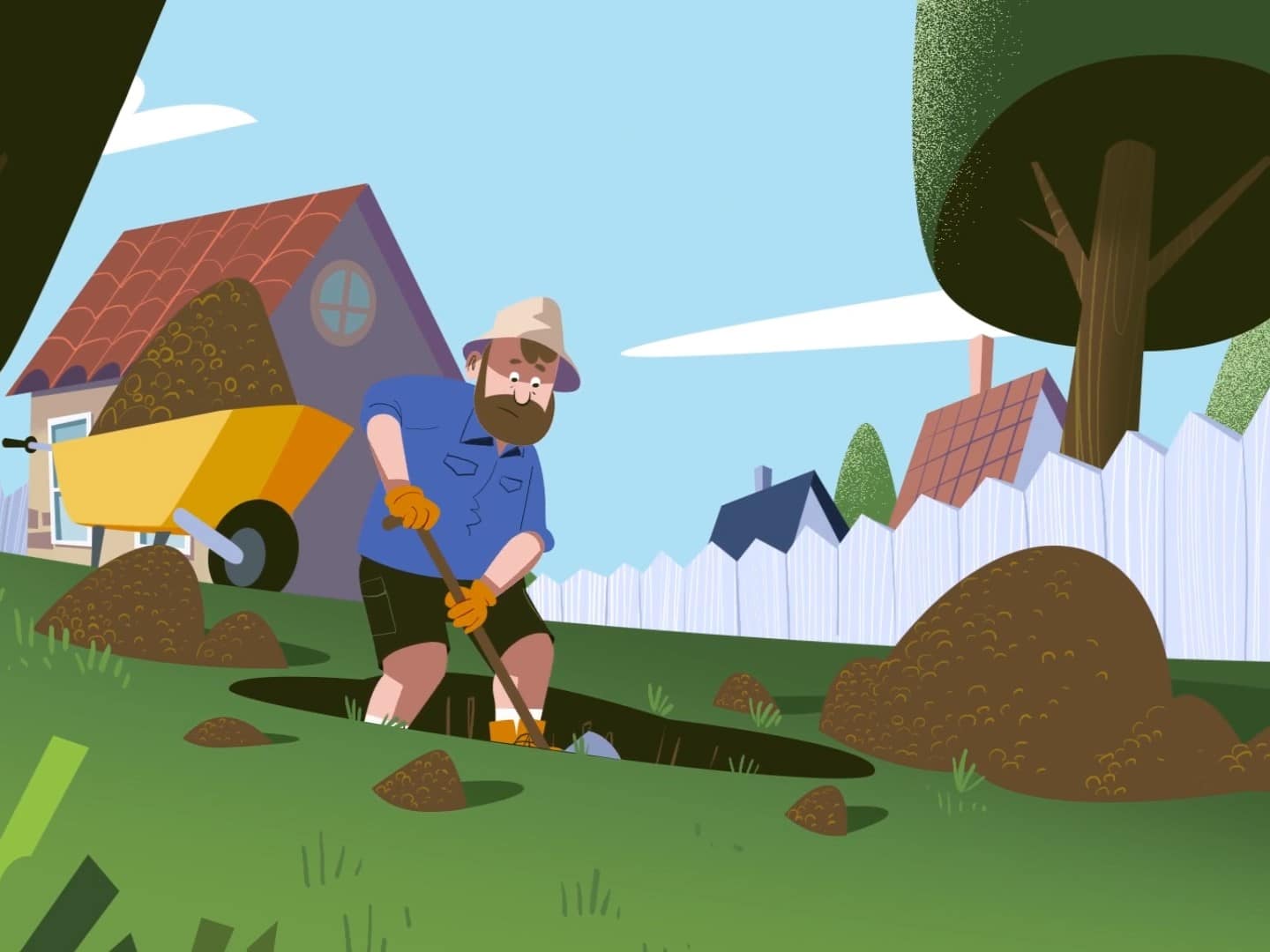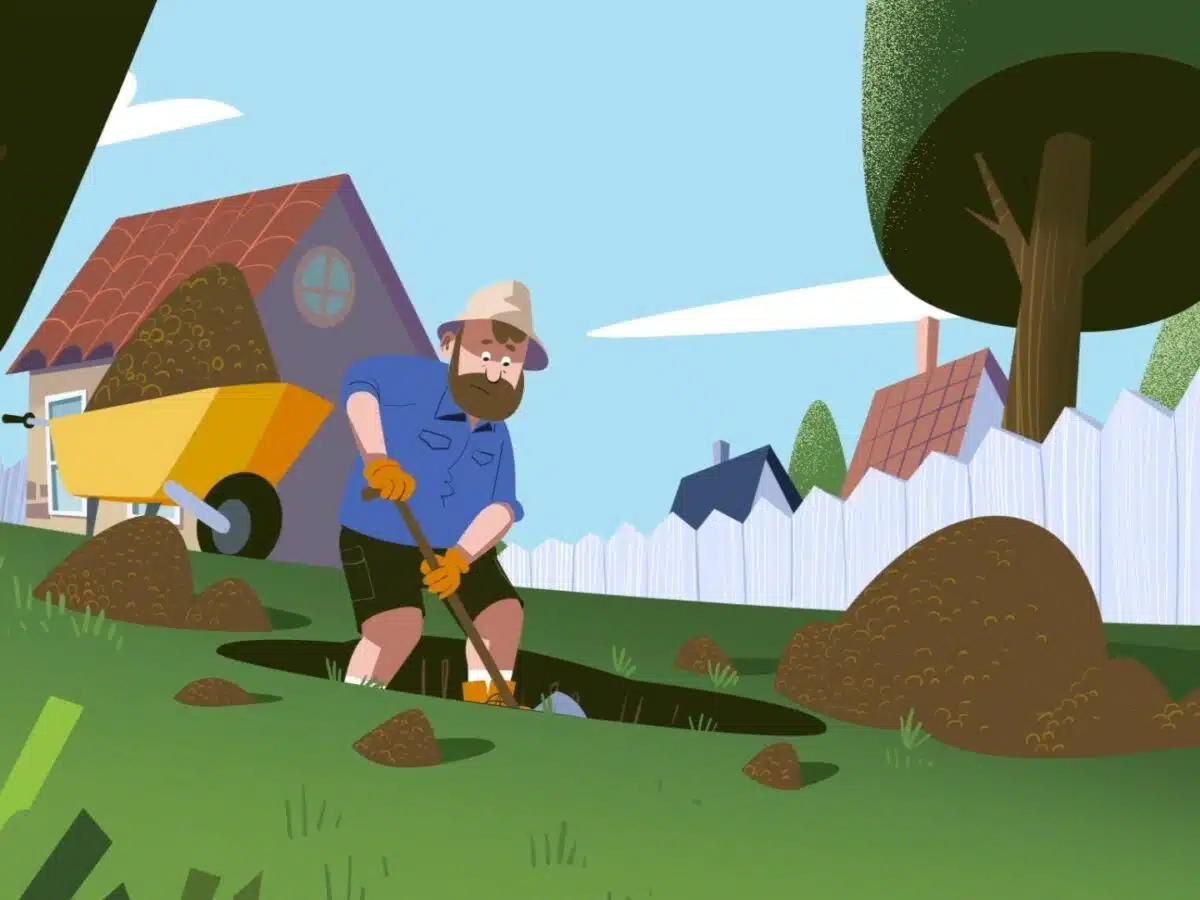 Mary Patricia Kindt, Director of Marketing at Indiana 811,  was thinking about ways to update their beloved mascot and more effectively get their message out when she saw a video IdeaRocket created for the 811 center in Georgia and liked how they brought that center's character to life.
She liked how they had brought that center's character to life and hoped IdeaRocket could do the same for Holey Moley, a character who has undergone many evolutions since his early days as a simple mole.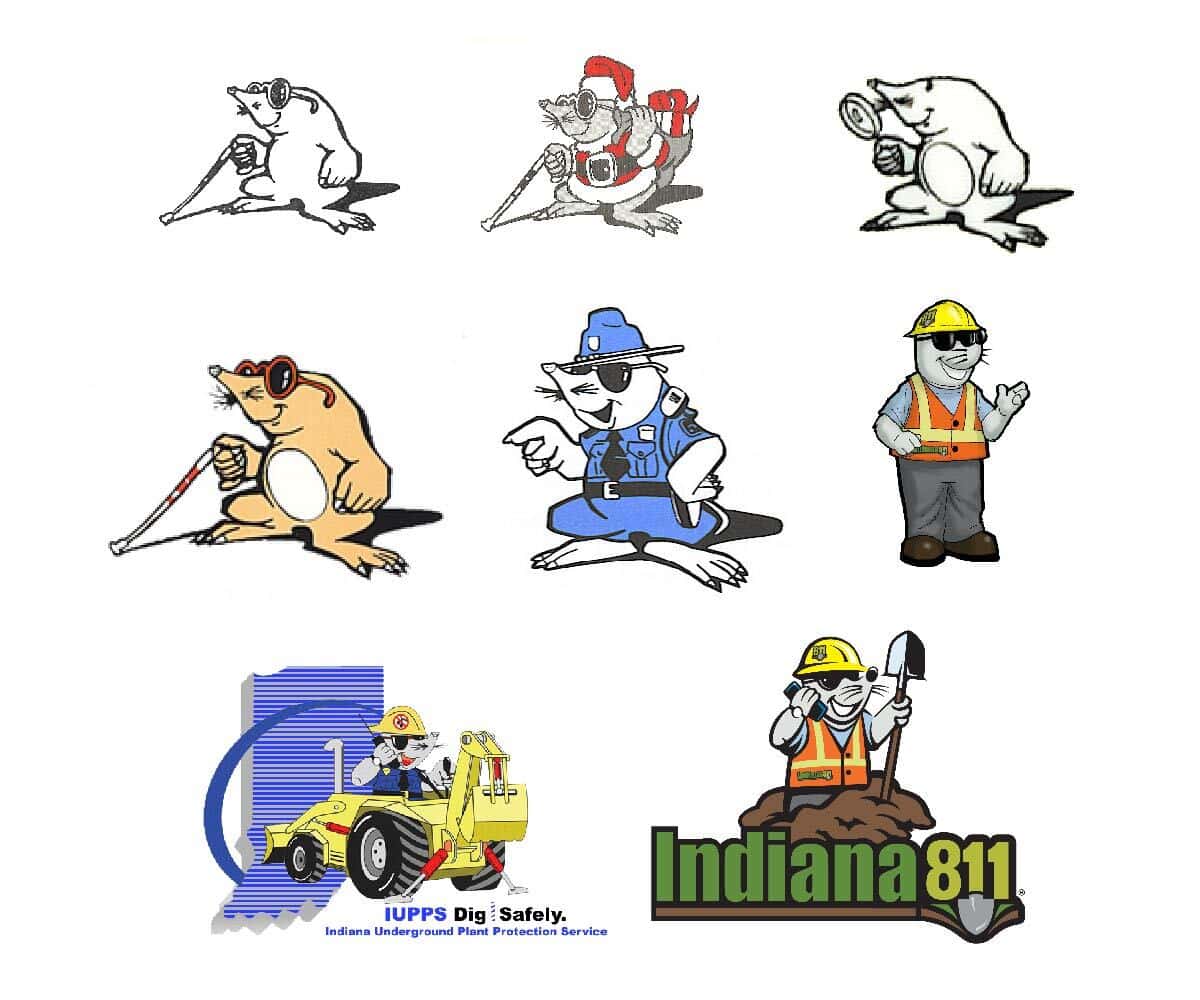 Kindt thought the campaign might benefit from a jingle rather than using music that already existed. The production team at IdeaRocket took that idea and ran with it, writing a 60 second song that would be performed by Holey Moley and his backup squirrels.
Holey Moley has been a construction worker, a police officer, and now he would be a Chuck Berry style rock-and-roll musician.
Crafting a Commercial Jingle
IdeaRocket founder and Creative Director, Will Gadea approached writing the ad jingle the same way he approaches the video production process. First, he got really clear on the client's message and goals. Then he wrote a text that conveyed it.
"I looked at some Chuck Berry songs to understand the scanning pattern and the rhyme pattern that he uses, and I just wrote in that style," Gadea said.
He even managed to work in a call-back to some earlier Holey Moley radio ads, by including the lyrics "Chomp, chomp; Dig, dig."
Gadea passed the lyrics to Michael Mancini, a move that prompted Kindt to say, "We were just blown away that we had that kind of talent working on our little video."
In addition to performing with musical icons like BB King, Eric Clapton and Bruce Springsteen, Mancini has been composing and scoring music for commercials since the late '90s. You may have heard his work in a Meow Mix, Go-Gurt Yogurt, or Sears Home Central commercial.
"I perform and write all kinds of music," Mancini said. "So I know the science behind constructing a classic rock and roll tune. The trick is always getting the song to fit within the 60 or 30 second timeline while delivering the message."
Like most music, this song came to life through creative collaboration. Mancini recorded the drums, bass, and piano parts himself. For the guitar part, he brought in his brother Gerard Mancini who is an accomplished musician as well.
Then he pulled in his colleague Larry Hendricks to deliver that soulful Chuck Berry sounding voice. Michael also asked his daughter Annabella to voice the back-up vocals. He adjusted the pitch of her voice to match each of the squirrel characters.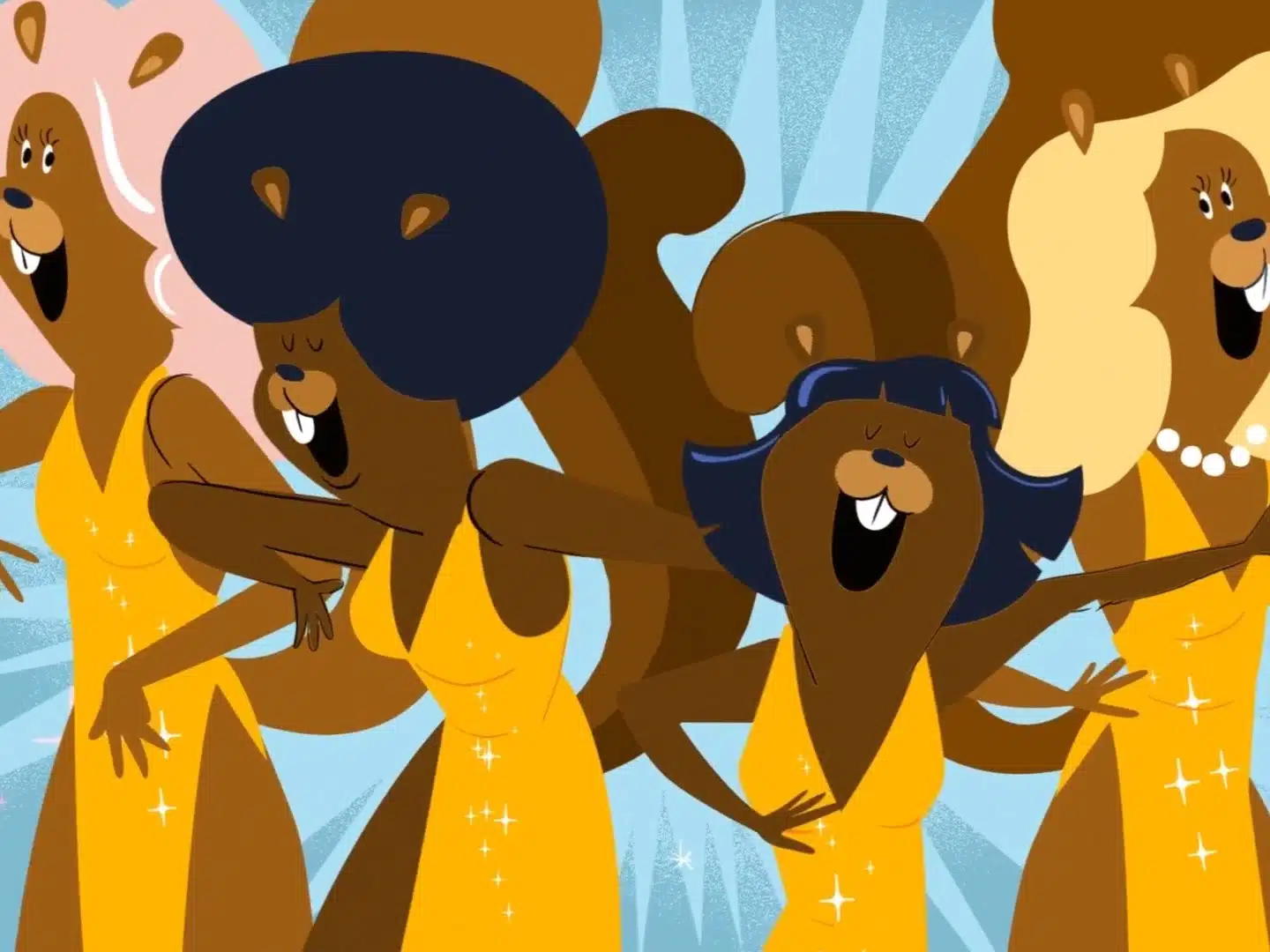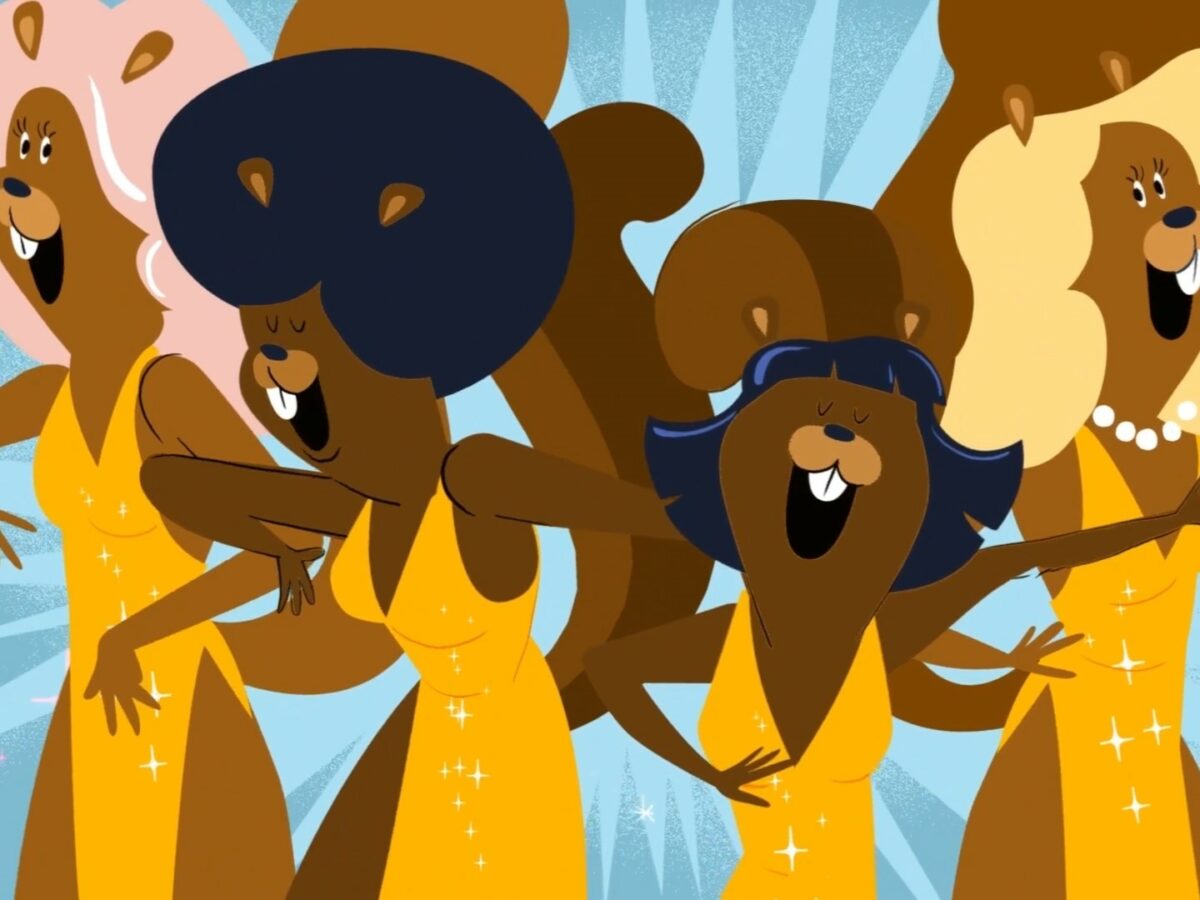 Uniting Animation and Music to Raise Awareness
Bringing the animation and the music together for the first time was a moment of truth for Gadea and the team.
"We were a little paranoid that we would need to rework the music, that the visuals were going to impose different needs on us," Gadea said.
As it turned out, animation was a plastic enough medium that it could seamlessly adjust to fit the music. Details like the Chuck Berry portrait on the wall, and the album covers in Holey Moley's burrow, brought the character to life. Kindt and her team were delighted with the result.
"Holey Moley is an industry favorite. Everyone knows him and loves him, so this is a big deal," Kindt said. "They knocked it out of the park."
Gadea says they couldn't have done it without Kindt and her team. "It was great to have clients that were engaged and respected the process. They protected their branding and their message and added ideas along the way."
This collaboration is likely just the beginning of a series of awareness campaigns. Kindt is already planning a series of videos featuring the newly updated Holey Moley character. But first, Indiana 811 has to introduce the latest version of their mascot to the world.
Distribution of the Commercial and Jingle
The official launch of the newest evolution of Holey Moley will happen at the Midwest Damage Prevention Training conference. It's one of the largest conferences in the industry, drawing around 700 attendees. Kindt has planned a series of events around the new Holey Moley campaign, including a 1950s welcome reception.
After the conference, Kindt plans to distribute the video pretty much everywhere possible including television and social media. Thanks to a damage prevention grant, the video will also play on gas station TVs across the state of Indiana.
Gadea voiced his hope for an even more surprising placement, at a ballgame. "If you pair the lyrics with a bouncing ball, I think after a few games the regulars are going to be singing along with it, and I would just love to see a whole stadium singing along with that song."
And that vision is about to come true. This video will be shown at a Indianapolis Indians game on August 11th.
For more on how IdeaRocket uses 2d animation, 3d animation, mixed media and live action to raise awareness and help organizations of all types reach their goals, contact our video creation experts. We're ready to rock and roll when you are.